Instagram made changes to their API impacting how marketers use UGC. The biggest change for #hashtag content requires accessing the new Instagram Graph API. The new API requires an Instagram Business Account.
1) Navigate to the TINT Editor and the CONTENT panel found on the left-hand side of the page. The Content panel is where you add connections to your TINT. Simply click the Instagram Business network icon to start:
2) In the popup that appears, click to "Connect Instagram Business." Provide login credentials for Facebook when prompted to do so. Click the "Log In" or "Authorize" buttons to continue.
select the Hashtag connection type from the top tabs, and then fill in the name of your hashtag. To enable Moderation on the connection select "Manually approve posts before making them public." To complete adding the connection click the "+ Add" button.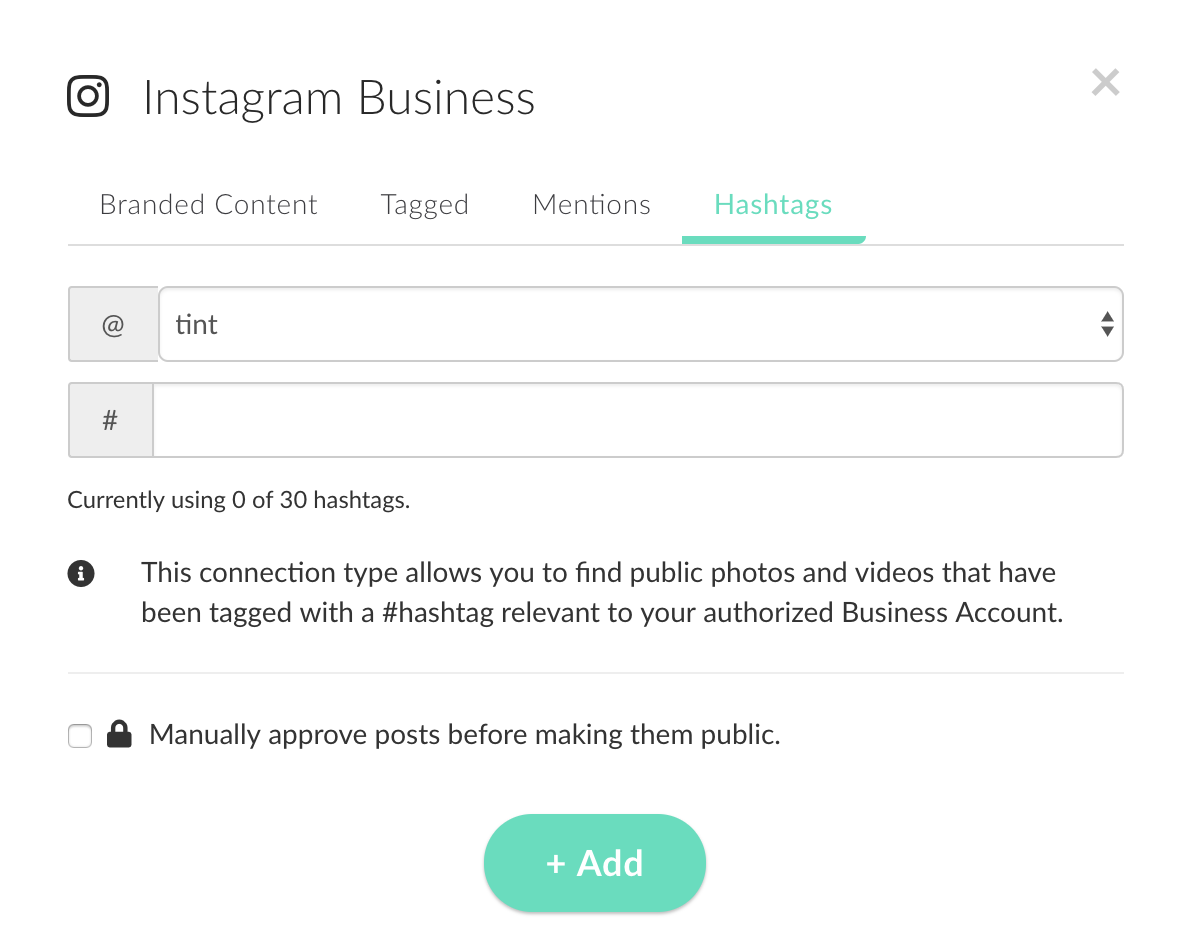 You're all set! The connection has been made and within a few moments posts will appear in the main portion of the page:

You can add multiple connections to your TINT by repeating the process. Once you have all of the connections in place you can move on to Personalization, Moderation, and getting your TINT set up just to your liking.
What if you manage hashtags on multiple products?