Our User Reviews integration allows you to add real reviews from customers on Yelp, Facebook, Foursquare, Tripadvisor, Google+, Yahoo, and Judy's Book. User Reviews is currently an add-on feature. Please contact our Happiness Team at sales@tintup.com to get the feature enabled on your account.
User Reviews operates just like any other social connection on a TINT, and can be added in the CONTENT panel in the TINT Editor. Simply select the "User Reviews" button to get started:
You can test out Review Trackers by adding one of our Sample Locations. Click the "Sample Location" tab, select a location from the dropdown, and then click "USE SAMPLE LOCATION +":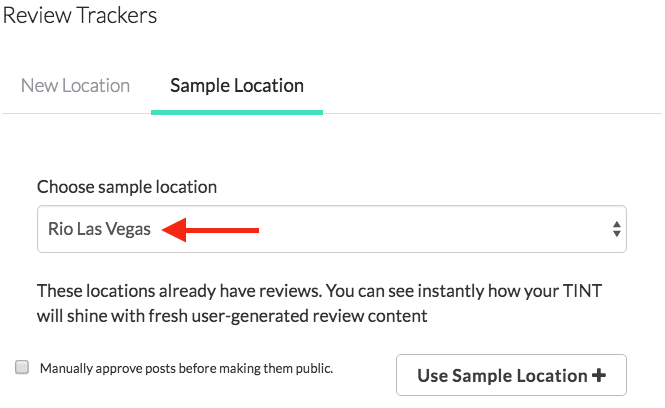 Or, add your own location by filling out the form on the "New Location" tab. Include the Location Name, Address, City, State/Province, Zip/Postal Code, and Country, then, click "ADD LOCATION +":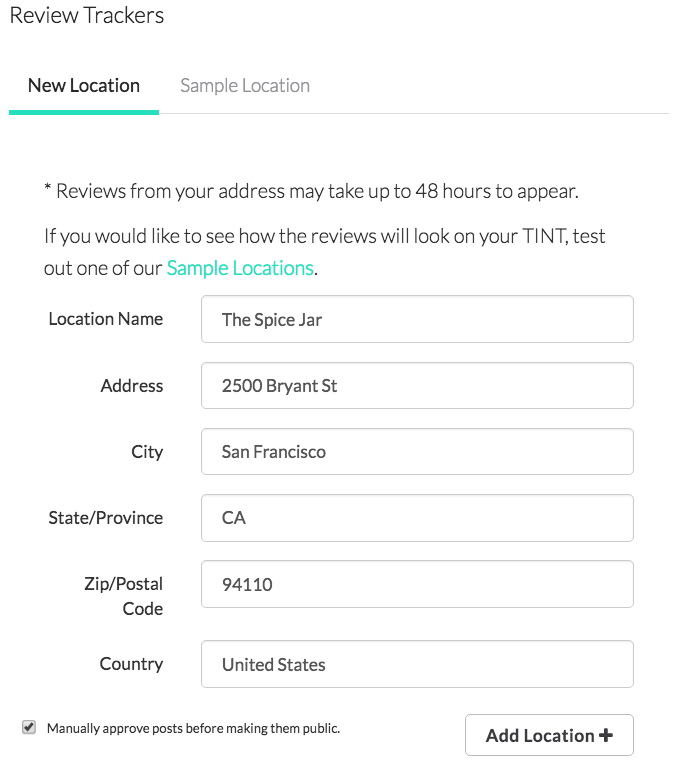 Please note that reviews may take up to 48 hours to register on your TINT, as we rely on a third party service to assist with the initial setup. Afterwards, you will see reviews for your location in your TINT: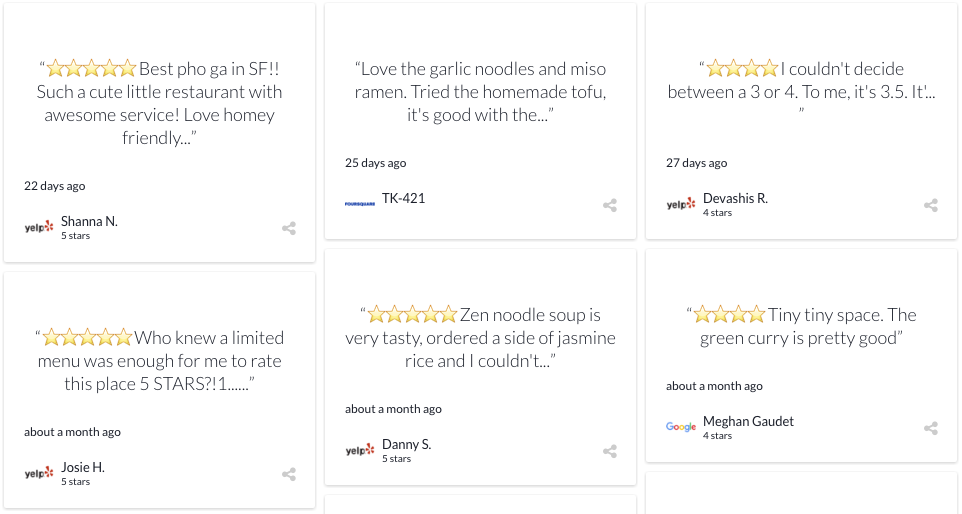 If you experience any problems adding a Review Trackers location, please don't hesitate to contact Technical Support at support@tintup.com.