You can add a custom banner image to any TINT. When uploading a Banner make sure to consider the width to height ratio. For most devices a 5:1 ratio image will make the most sense, allowing for content to still occupy plenty of space below the banner.
If you're placing your TINT on a display, if you know the native resolution of the screen you are using, using an image that has a matching width is also recommended, to avoid any upsampling.
Uploading a Banner Image
In the TINT Editor select the Personalize panel on the left-hand side of the page. Then, click the BG tab. Afterwards, click the Upload button found underneath Banner: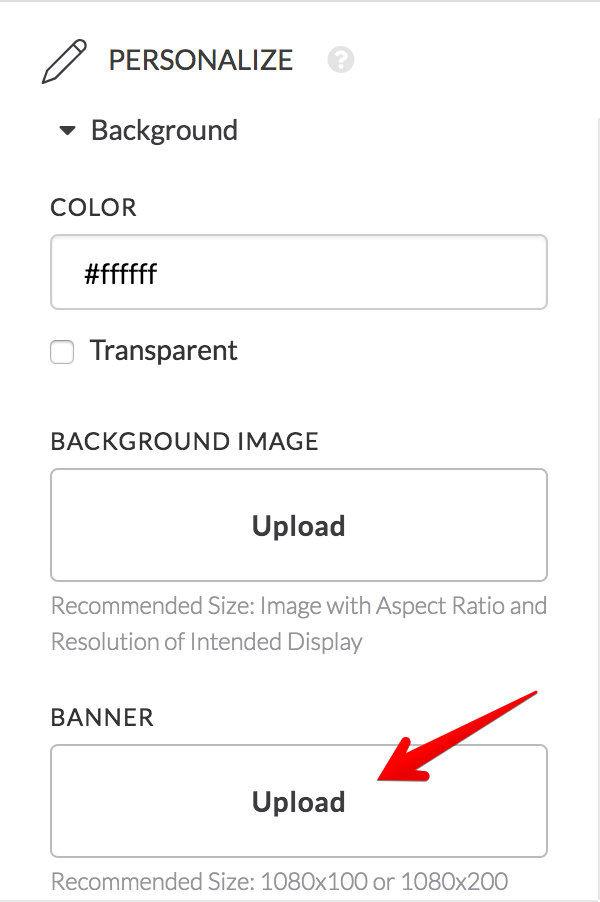 This will launch a popup file uploader. If you are not seeing the popup, make sure that a service like AdBlock Plus, or a network firewall, is not blocking the service.
Simply drag and drop your image here, or click the folder icon to upload through Finder or Explorer: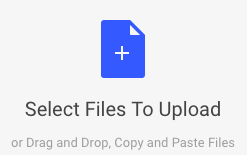 Alternatively, if your image is already hosted online, select the Link icon on the upper left-hand side of the page, and paste the image URL:
There are also options to upload images via Web Search, Facebook, Instagram, Google Drive, or Dropbox.
After you've uploaded your image it will display on the top of your TINT:
If you run into any issues uploading a banner image don't hesitate to contact Technical Support at support@tintup.com.