TINTs Suggested tab recommends beautiful, engaging, high-performing content without having to flip through endless pages of posts. Based on your moderation behavior, social signals (likes, comments, followers), and various post insights, TINT predicts posts that are likely to perform well, and brings them to the surface.
To get started, navigate to your Content panel in the TINT editor: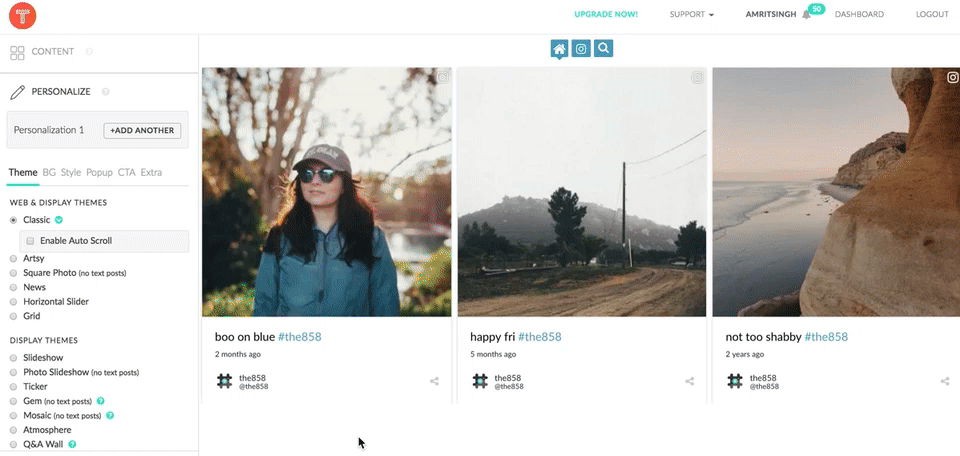 Then, click on the Suggested tab in the Filter Bar:
 If you are prompted to activate the Suggested tab, click on Start Trial: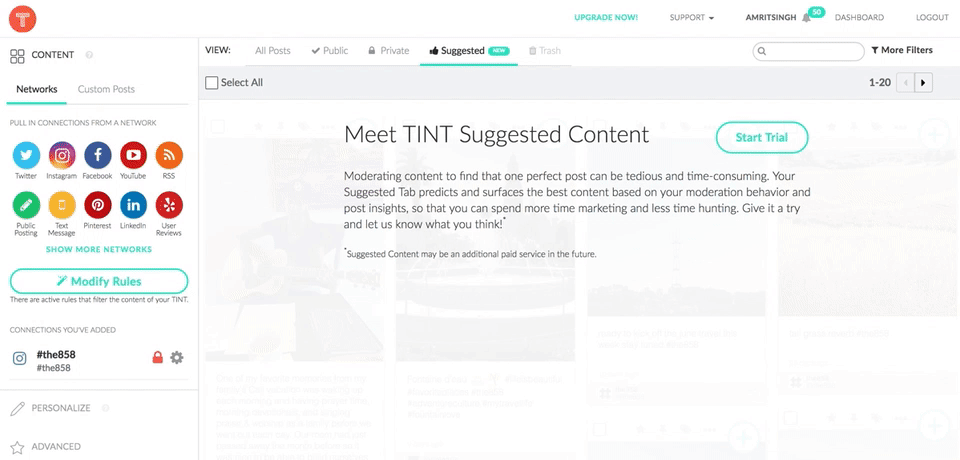 Begin approving the content you want to display on your feed (note: this content is initially private). TINT will learn from your moderation behavior in combination with various post insights to deliver you high performing content each time you visit the Suggested tab:

Note: It may take up to 6 hours for TINT to analyze your content and moderation actions
If you have any questions or issues regarding the Suggested Content feature, please e-mail Technical Support at support@tintup.com. If you have any feature suggestions on how to improve this feature click here and let us know!